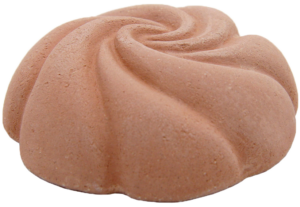 Aroma Stone brings the scents of nature to your room!
Aroma Stone Spiral
---

lõhna eritumine on väga nõrk

Õli lendub lõhnakivist tõesti pikkamööda. Kui tilgutada eeterlikud õlid lihtsalt tavalisele pinnale, siis lõhn lendab väga kiiresti. Aga lõhnakivi puhul tänu savile, lõhn imendub lõhnakivisse ning paar-kolm päeva võib mitte lisada rohkem eõ. Väga meeldib mulle, kuigi enne ostu sooritamist kahtlesin natukene, kas tasub osta või mitte.